Parsley, Sage & Thyme Health Store offers you a wide range of health products and, if you need it, a competent advice. We provide information and offer recommendations on products and ingredients. We carry bulk foods and make special orders for hard to find grains and herbs.
Come and visit and shop at PS&T Health Store!

Happy with our Services?
Please take a moment and let us know how we are doing. It`s great and certainly very helpful and motivating for all of us when we hear back from happy clients! Please write a little Testimonial about your experience with us on our
Facebook Page
or on our
Webpage form
.
Thanks for taking the time to send a testimonial in!

The story of Mary S. living with Alzheimer's, as told by her husband Walter:

"For many months Mary would come to me, after the dinner dishes were done, and most often say "I'm ready, it's time to go home". Sometimes it was somewhere else but always something. Sometimes I could convince her to sit down and watch TV.
Many times she would get her purse, put on shoes and a jacket and start out. I sometimes had to prevent her leaving for more than an hour. Sometimes she would say she wanted to go to Lander and was adamant about leaving now. In that case, where there was a specific place, I would drive her to get there.
She never found what she was looking for.
Other times she would say she didn't want to go to Ladner, after we got there. Then she wanted to go further like Kamloops.
I said no to that & then I could usually take her back home & she would be okay.
Staff from Parsley, Sage & Thyme suggested that I get MEMORIA by ENEREX as well as the coconut oil that I was getting for my wife Mary's Alzheimer's disease.
I tried the oil for about 5 days before Mary decided she didn't want any more.
Then gave her the MEMORIA morning & night. This made a vast difference in her actions particularly in the evenings.
After using MEMORIA, almost immediately, Mary didn't say anything in the evening. A couple of times in the last 2.5 months she suggested that maybe she should go home. I would tell her to sit down and watch TV for a while and she wouldn't say anything about it again.
This has been a massive shift in her outlook or action or just thinking.
With my doctor's approval, I have discontinued the prescription drug Risperidone as I had considered it had no effect anyway."
Walter S., South Delta BC




I especially appreciate your friendly & efficient service. You always get me what I need, when I need it. Thanks!
Lark B., Delta BC

"One morning, this past summer, my Dad woke up and his leg was getting red, itchy, inflamed and after a while is started to hurt and he was getting a high fever. Immediately he decided to go to the hospital because he did not know what was going on.
The doctors at the hospital decided that Dad needed to stay on and that they would start to give him some intravenous drip, run some test and do X-rays. My dad is 83 years old and always was a healthy man who liked to go to the gym every day to do some exercise. While staying at the hospital he started to worry thinking he will not be able to do this simple gymnastics anymore and the sight of other sick people only made him feel worse.
The only thing that run through my mind was that the sooner he gets out of the hospital the better he will be.
He was losing his strength, energy, self-confidence in addition to dealing with an unknown disease. After some days, finally, the doctors told us that he had Medical Cellulitis (Staphylococcus aureus) in his lower leg. Usually with this diagnosis they would suggest surgery but at his age it would be too risky.
From this point onwards he would need to accept that he will simply have to live with a little bit of red, itchy, dry skin and an inflamed leg. A situation that potentially may end with an amputation. After almost three weeks of hospital he was allowed to go home but he was really unhappy and thinking that he will never again be able to go for his walks and to the gym...
I started to search the internet for alternative medicine solutions. Also, I went to your store because I had always good experience with the advice that PS&T Health Store gave me to go with the information I had.
At first I bought DermaE topical cream to treat his itchy+dry skin. You also recommended that it would be good if he started to take ALLIMAX to fight the Cellulitis.
With the natural DermaE cream my dad's skin immediately stopped to itch and in only few days the redness started to get better as well as the dry skin + wounds started improving. One good milestone was achieved!
Taking ALLIMAX, after approx. 1,5 weeks his unstable blood sugar started to get standard results! This was great too (unexpected beneficial side effect!).
Approximately 6 weeks later his leg started to heal and the inflammation stopped. The skin went back to show a healthy color.
My dad was happy again, full of energy and optimism. Unexpectedly natural remedies were working and the forecasts of his doctors were wrong. Dad is now going to the gym again...☺ and the doctors are speechless!
And as daughter, firstly, I am happy to see my lovely Dad happy again and with a healthy spirit!
And secondly, I am grateful that the natural medicine has proven that conventional medicine was wrong with his prognosis. Thank you."
Fran. B., Delta BC

ROYAL JELLY 100 MG...I get energy during the day haven't been sick for a very long time. I've been taking it for years! No colds, nor flu! For the last 3 years, I have been buying it here…
Wayne C., Delta BC

I started taking 5 HTP for sleep difficulties. I am now sleeping 5-6 solid hours. Amazing product!
Pat S., Delta BC

PS&T HEALTH STORE is my "go to" place for my vitamins & supplements. My preference to not use prescription medication is always met with good advice & friendly service. The suggestions by Halina are so helpful & explained so I can understand why & how they are useful…
Sharon D., Delta BC

Just an endorsement of the Ancient mineral Magnesium Oil – AMAZING –spray on throat/lymphatic area to fight off a cold – helps amazingly with foot & leg pain – also joint pain – love this stuff!!
Maureen D., Delta BC

Always cheerful, helpful – returned product – absolutely no question of replacing product. Love shopping locally. Great service! All the best...
Helen F., Delta BC

I love the one-on-one advice from the staff. They are so knowledgeable and friendly!
Tiffany S., Delta BC

Halina & her staff have helped me in the last 2 years & in the process have become good friends & advisors. Congratulations on your 40th Anniversary – Rock On!
Kim K., Delta BC

Halina & all staff very personable and helpful. When I find something that works for me, I recommend it to my friends. Happy to hear that you are carrying organic cosmetics & nail polish...
Roseann S., Delta BC

Excellent, knowledgeable staff AND VERY FRIENDLY!
Brenna J., Delta BC

Past 40 years, I've been coming to PS & T. I have tried Sierra Sil for Rheumatoid Arthritis pain & it has decreased the pain tremendously…
Emelia, Delta BC

Parsley, Sage & Thyme always has something helpful for me, especially in dealing with my children. Congratulations on 40 years!
Eleaner D., Delta BC

I love this store – friendly owners & staff. Very helpful advice for all my health needs – sometimes I come in not knowing what exactly I need and I leave with the right product...
Trish W., Delta BC

Just an endorsement of the Ancient Mineral Magnesium Oil – AMAZING – spray on throat/lymphatic area to fight off a cold – helps amazingly with foot & leg pain – also joint paint – love this stuff!
Maureen D., Delta BC

Halina, Thank You; You are wonderful! The RespirActin worked so well! enJOY the weekend ♥ • well ... this one is a little brief, but better than nothing.
Selena J., Delta BC

I can't thank you enough, Halina, for bringing in the Earthlab natural cosmetics line. I love, love, love the raw mascara & the mineral pencils. No more mascara smudges & my lashes stay soft & natural looking...NO GOOPING!!...all day long. Plus if I fall asleep with it on, my eyes are not red anymore, when I wake up. Again, a huge thank you, from a faithful & loyal customer...you guys are the best...Sharon♥♥♥
Sharon H., Delta BC

I just wanted to give a special shout out to Parsley Sage & Thyme, you guys rock! I stopped in today because I've moved to White Rock and I was in Ladner and like to pick up things I enjoy from my old home town when I come to visit...one of your staff members gave me exceptional customer service, took time to listen me, offer much advice, write down notes for me so I could research further when I got home, gave me a couple of samples. Everytime I come to your store, I get exceptional care, and leave feeling like I've been heard, and helped. I have NO problem traveling from White Rock to keep my business with you. I love you guys, thanks for taking such good care of me ♥ on several occasions.
M. Fredericks, White Rock BC

Parsley, Sage & Thyme Health Store...the prebiotics recommended by you have done a great job! After the 2 rounds of antibiotics I was on, my poor system was not happy; but I feel fabulous now!
Better Still Day – Laura G. Ladner BC
---
Products to Strengthen Your Immune System...


Dear Valued Customers,We believe
that a
healthy immune system
is the key to preventing infectious diseases.
We are
all exposed to millions of germs
every day
, and
even the change in season can greatly tax
our
fragile immune system
. Here are some products
to keep
in mind
for the
entire family
, in order
to stay healthy
and
mentally sharp
throughout the year.
✰ Give your child a boost with FloraBEAR!
Just as your child needs a multi-vitamin to ensure they are receiving essential nutrients to grow up healthy and strong, your child's body also needs probiotics. These 'good bacteria' help ensure their digestive system is healthy and functioning properly. They also help to boost your child's immune system.
FloraBEAR provides your child with an easy and great tasting way to ensure they are receiving these much needed probiotics daily.
✰ Adults need a little help, too! Achieve More with Cerebrum!Cerebrum
will
increase
your cognitive
performance
by 10%
for a 6 hour period
after taking it
. It
works
to:
Increase cognitive performance
Improve working memory capacity
Increase attention accuracy
Enhance working memory speed
It is the
ideal
for working
professionals, seniors, students
or
anyone
looking
to achieve more
!
✰ Memoria by Enerex -
Advanced Cognitive & Memory Enhancement
MEMORIA contains a brain-boosting compound of complementary nutrients and botanicals providing natural co-factors to improve brain performance, attention, and memory. Enhanced with Vinpocetine, Bacopa, Green Tea, Ginkgo, and Phosphatidylserine
---
Having trouble losing weight?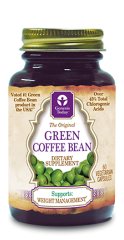 There are no 'magic' tricks when it comes to losing weight. In order to begin to lose those excess pounds, diet & exercise are the first items that need to be addressed. Diet is the single most important key to losing weight. It's all common sense stuff that you've probably all heard before.
Eat plenty of fresh fruits & vegetables, eat lean meats, eat smaller portions but more frequently, reduce highly refined carbs, reduce sugary drinks, drink plenty of water etc. Exercise is also a key element in losing weight. Start slow with something you love & work up from there. It can be as simple as walking a few blocks a day, instead of relying on your car.

Below a product that may help you on your road to weight loss:

GREEN COFFEE BEAN – the key is not caffeine but a natural compound called Chlorogenic Acid. Chlorogenic Acid works by inhibiting the release of glucose in the body while at the same time boosting the metabolism or the "burning" of fat in the liver. These two mechanisms combined work together to inhibit the absorption of fat & eliminate weight gain.

Aside from above featured product Parsley, Sage & Thyme carries a wide variety of weight loss aids from appetite suppressants to thermogenic metabolism boosters.
Just ask us.



---
---
Some photos from a wide range of carefully selected health products...


---
Parsley, Sage & Thyme Health Store
4916 Elliott Street
Ladner, BC V4K 2Y1
Tel. 604-946-1022
Email: info@parsleysagethyme.com